In the age of the internet, finding a low price is pretty commonplace, but I'm always wowed when I have a great customer experience. In fact, a great customer experience absolutely makes my day. If I am treated well, I'll definitely tell other people.
The reason great customer service experiences stand out is because they are in sharp contrast from most of my other service experiences – which are neutral at best, and often downright poor. Usually, leaving a Starbucks, Whole Foods or Discount Tires feels pretty good, even if I later realize that these stores don't have the lowest prices.
A great customer experience can become a key part of your brand. Anyone can copy what you do - but it's much harder to replicate how you do it. Michael Eisner former Disney CEO:
"A brand is a living entity – and it is enriched or undermined cumulatively over time, the product of a thousand small gestures. A close examination of great businesses and brands reveal they are mastering the little things. They not only go above and beyond the little things but they put the spotlight on every interaction a customer has with them."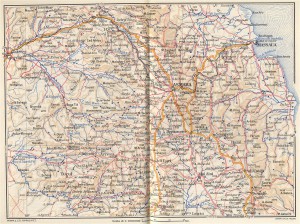 So what makes a great customer service experience? The first thing you probably notice is a stand-out individual. Let's say you shop at Safeway, where most of the checkout clerks are ambivalent at best. Sometimes, you'll come across an individual who makes you feel like an important customer. From that day forward, you'll seek out that superstar employee every time you visit Safeway.
Consider a visit to a doctor's office or an emergency room; an opportunity for service innovation if I've ever seen one. The medical industry needs to wake up to the importance of service in creating a more positive patient experience.
The Ten Faces on Innovation by Tom Kelley, of IDEO, is a great read on the power of design. It's not just physical products or software systems that are in need of professional design. Processes need to be designed as well - or in many cases, re-designed. Take for example their project with DePaul Health Center inSt. Louis. The staff wanted to create a more positive experience for patients – in the midst of one of the most stressful environments possible.
Among many discrete innovations, IDEO's key insight was realizing the importance of giving each patient a roadmap of what they can expect in the emergency room. The roadmap spells out the steps of the hospital emergency room- from intake, all the way to discharge. Here, IDEO found out that when checking into the emergency room, the parts are fragmented and stressful; but the whole is integrated and empowering.
The other key service innovation is keeping the customer abreast of their status each step of the way. Even though the technology has been around for years, it amazes me that so few customer support call centers tell you how much time to expect before you can speak with an actual human being. A time estimate is very helpful. If it's going to be 30 minutes and I don't have 30 minutes, I'll call back later.
Have you considered integrating a customer service roadmap into your business plan? Opportunities for companies to offer a better service experience by handing out the roadmap when a customer first arrives are bountiful.
As an example, let's look at walking into a car dealership. In most places you wander around until a sales person approaches you, and begins his or her pitch. What about this instead:
You walk into the dealership and someone is there to greet you.
The greeter hands you a single sheet of paper that describes what your experience will be.
The service roadmap describes how you can browse around inside and outside of the dealership on your own, until you find what you are looking for.
At that point, you are invited to come inside and speak with a sales person about the car(s) that interest you.
A sales person will sit with you, and walk through the details of the car, including price.
If you're still interested, you'll be able to take the car for a 10 minute test drive.
If you are interested in exploring further, you will meet at a sales desk, with a finance manager who will review your options for payment.
This customer service roadmap would create a less stressful environment for customers while they shopped for cars. Ultimately, the customer would feel like shopping for a car is not a negative, or confrontational experience. Good feelings can't hurt your bottom line, right?
A car dealership is just one example. As we all know, nearly all customer service experiences are ripe for improvement. What opportunities do you have in your business to employee these techniques to create a more positive experience?