Are CEOs opposed to taking time off from their jobs — even if being overworked leads to reduced productivity and executive burnout?
The vast majority of American employees, CEOs included, work longer than what was once regarded as a "typical" work week. As much as 85.8 percent of males and 66.5 percent of females put in more than 40 hours a week (many chief executives work much longer than that).
"The hours spent at work add up," notes Jeff Bagdigian at The Massachusetts Daily Collegian. "They turn into weeks, monthly and, ultimately, years. The average American will spend decades of his or her life at work."
Think about it — decades of your life committed to work, at the expense of time spent with family, engaged in creative or spiritual pursuits, or simply relaxing and enjoying the world around you.
By contrast, many European countries (such as Portugal, Germany, France and Spain) either offer or mandate their employees to take six weeks of paid vacation, as well as paid time off for public holidays — up to three times as many vacation days as offered by most American companies.
But do more hours spent in the workplace and in the C-suite result in greater productivity?
Not necessarily, says Glen Stanberry, co-founder of Gentlemint. Where Americans work approximately 1,804 hours a year, Germans average about 1,436 hours a year. "With those numbers, it would be easy to conclude that Americans do more and would be more productive in the workforce," Stanberry says. "But we don't. Studies show that Germans get roughly the same amount of stuff done in fewer hours each week, and with more vacation time."
CEOs Going Off the Grid
Increasingly, chief executives are seeing less ROI in excessive work hours and no opportunity to replenish themselves. With others on his executive team, Tim Miller, Chairman and CEO of Rally Software, started a company-wide sabbatical program in 2010, based on a simple criteria: Every employee who completes seven years of full-time service becomes eligible for six weeks of fully paid leave.
"The adventure does not have to be work-related," Miller says, "and we encourage our employees to do something grand — to pursue a passion, to think big, to go deep."
Miller took advantage of the sabbatical program himself, spending six weeks on a sailing expedition through the Gulf of California with his wife and their dog. He achieved the goal that Rally first had in mind when instituting the sabbatical policy:
"Reward the dedication and contribution of long-time employees with a break that allows them to return recharged, refreshed, and relaxed."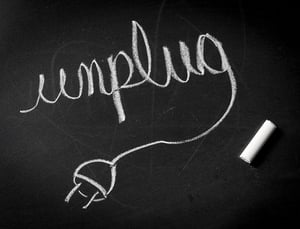 Greg Koch, the hard-working co-founder and CEO of San Diego-based Stone Brewing Company, has also embraced the sabbatical concept. Since its founding in 1996, Stone Brewing has become the 10th largest brewery in the U.S., selling nearly 6.6 million gallons of craft beer in 2013 alone.
In addition to his time-consuming responsibilities in the office, Koch is a popular speaker at beer and business conferences. All of the hours at work and on the road add up.
Last year, he alerted his executive team and employees that he planned to take a four-month sabbatical beginning in February 2014. "I wanted everyone to know there are no health problems, no mental problems," he said. The purpose was to "recharge his creative batteries."
Koch's itinerary during that time included travels to New Zealand, Australia, Tasmania, and Southeast Asia. He made a commitment to go off "the communications grid," with only a select few colleagues and friends knowing how to reach him.
How To Make it Happen
Choosing to take a sabbatical acknowledges the toll taken by an around-the-clock work ethic.
"For many of us, more work leads to more stress and a lower quality of life," notes G.E. Miller of 20somethingfinance.com. "Stress is the #1 cause of health problems — mentally and physically. And there are few things that stress us out on a consistent basis like work does, especially when it takes away from
all of the other things that life has to offer."
If the time feels right to embark on a rejuvenating sabbatical, small business author and coach Lori Osterberg offers these practical steps:
Determine your purpose. "Sabbaticals aren't meant to be over-planned, but they do require focus," Osterberg says. Think about where you really want to go and what you really want to do, and build a plan around those ambitions.
Pick a date and stick to it. A vague notion of when you plan to embark on your sabbatical likely means you'll never actually get around to it. Pick a date, mark it on your calendar and stick to it. A firm date "gives you a timeframe to work towards, and allows you to set up small steps that will lead you to success."
Just let things happen. Your leave of absence doesn't have to have specific goals and objectives attached to it. Just the opposite — enjoy each day as it comes and see where the experience takes you.