Steven Rothschild, a Partner and CPA at RRB Business Services, is an integral member of The Alternative Board Atlanta Central. His financial insight and adaptability make him a welcome addition to his local advisory board.
This year, with the guidance and encouragement from the TAB team, he's set out to fulfill a lifelong dream: to travel to Europe for the first time. At The Alternative Board, our greatest achievement is seeing our business owners achieve their vision of success. To celebrate this win for Steven, we're happy to spotlight his entrepreneurial journey through our Q&A series.
TAB: Hi Steven! We hear you have some big plans coming up! Before getting into all that, why don't we get started by learning a little bit more about your business.
Steven: RRB Business Services is a financial consulting service run by me, two other partners, and our incredible staff. Our current practice serves closely-held businesses in a wide range of industries. We primarily serve as financial advisors and help our clients plan for the future. Most business owners look at their financial statements and only see a limited message as to what the numbers are telling them (i.e. did profits increase or decrease?).
In today's competitive market, businesses need to look beyond the numbers and see the "whys" of what's happening in their company. At RRB, we believe 90% of everything a business needs is in its numbers. When our team assess a company's finances, we can identify what opportunities exist to enhance the business and grow its bottom line.
TAB: How did you get into business in the first place?
Steven: My father was a small businessman, so I grew up in an entrepreneurial environment. I decided to go to school for entrepreneurship, which was relatively unheard of at the time. I attended Babson College, one of the first and most prestigious entrepreneurial programs in the country, where I specialized in economics, finance and accounting.
Upon graduating, the most practical route for someone just out of school was accounting. I worked at several large firms before moving to Atlanta where my services were put to use in governmental health care institutions, including nursing homes and outpatient centers. After working in Medicare for so many years, I saw a big void in the practice of servicing smaller providers. I started my own practice in the mid-eighties to assist this niche and have owned my own business or worked as a partner ever since.
TAB: What keeps you inspired in business?
Steven: Change. Since the beginning of my professional career, I've been fueled by keeping my business up with the times. In the early 90's, I moved my practice away from health care, as health care reform eliminated a lot of what I had to do for clients. What I find most exciting about business is working to keep ahead of the curve and finding where I can provide the most help. As an entrepreneur, it's your responsibility to look at changes going on in the world and adapt. If you're not looking forward you're in big trouble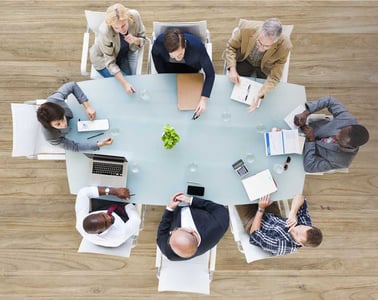 TAB: Why did you join The Alternative Board?
Steven: I knew the best way to build on my existing business was by bringing in outside perspective from people who know what they're doing. People on the outside can motivate you, hold you accountable and give you new ideas. You're a lot better off than trying to do it yourself. For example, I could cut my own hair, but there are parts of my head I can't see. If you can't look at the full picture of what you're doing, the presentation may come out the way you want, but most likely, not the best way for everyone else. You can't do everything yourself. Most people I know today use some kind of coaching to get where they want to get.
TAB: How has The Alternative Board helped you achieve your professional goals?
Steven: In terms of professional goals, it's helped me stay on track when I've felt frustrated or lost. It's also enabled me to transition from doing all of my work myself, so I'm now working smarter not harder.
One of the biggest lessons I learned was how to say yes to more leads. Prior to The Alternative Board, I would turn down prospective clients based on preconceived notions; I self limited. Now, I try to accept what comes along, even if it's different than what I've dealt with in the past. This has helped me pick up clients I wouldn't have in past and add an entirely new facet to my business
TAB: How has The Alternative Board helped you achieve your personal goals?
Steven: This year, I'll travel to Europe for 3 ½ weeks, fulfilling a lifelong goal. The Alternative Board was instrumental in getting me to make this decision. I tend to be a very practical person, and everything has to be lined up perfectly for me to do something like this. My fellow board members helped me realize that there will never be a time that putting work down for a 3 ½ week vacation will be the most profitable decision, but that doesn't mean it isn't the right decision. They would not let me put my preconceived ideas about decision making above what common sense was telling me.
TAB: What are your plans for the big trip?
Steven: Both of my parents were born in Germany, so I'll be starting off in Berlin. From there, I'll travel to the UK, Liverpool, Paris, Rome, Florence, Venice, and Munich.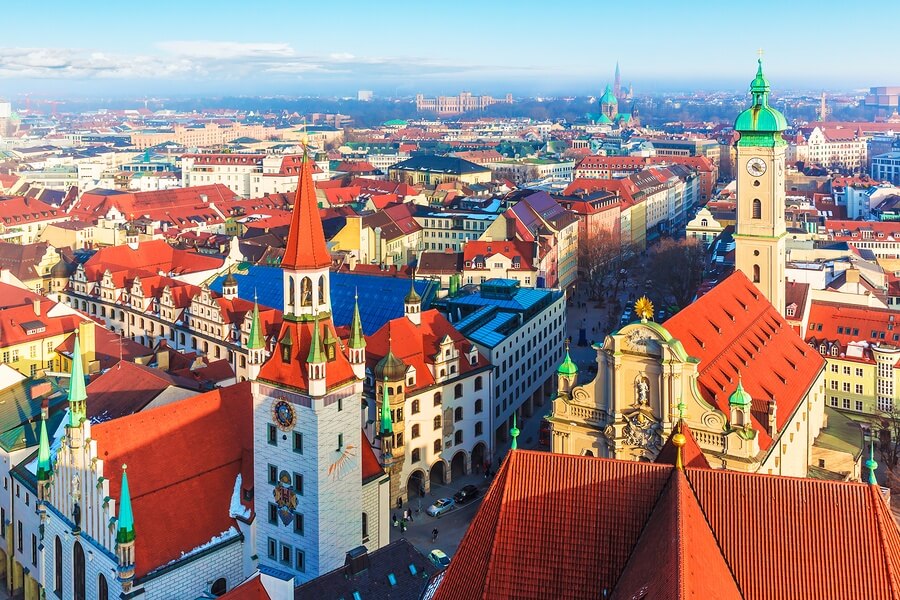 My plan is to maximize my trip and get the absolute most out of it. TAB taught me a thing or two about strategic planning, so I've strategically planned my trip. I know exactly where I'm going, how I'm going to get there, and what I'm going to see and do.
TAB: What advice would you give to someone considering joining The Alternative Board?
Steven: You have to be willing to make an investment in your business – and I don't mean a cost one. Above all else, be open to new ideas.
TAB: What is the best piece of advice you received from an advisory meeting?
Steven: My TAB board taught me to communicate more effectively, especially when I'm communicating my services. I've learned that even when I'm seeking out an opportunity for myself, I need to look outward not inward. TAB taught me to gauge people's personalities when communicating with them. I now approach people where they're coming from rather than where I think they should be.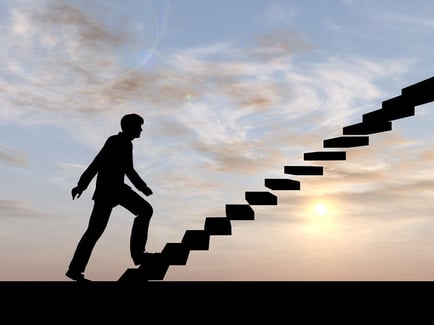 TAB: What do you see for the future of your business?
Steven: Especially in today's environment, change is all around. You can either go and fight the change and keep doing what you're doing or find the opportunities that exist within the change and move ahead. I hope to take advantage of opportunities as they come along, rather than condition myself to say "I'll do this when." My plan for the future is to be receptive to new ideas.
TAB: How do you anticipate TAB will help you achieve those goals?
Steven: My TAB board will make sure I'm held accountable to my goals. Everytime we meet, I make a list of things we talked about doing, and typically at least 3-4 of those things get done. If you're not doing that kind of monitoring and tracking, you may have good ideas, but you'll never implement them. The Alternative Board keeps you proactively working on your business rather than in it.
The Alternative Board strives to help business owners around the world fulfill their lifelong dreams, whether it's growing their business or traveling abroad. A team of peer advisors can help you better plan your business, so you can seize opportunities and achieve your personal and professional goals. Contact a local board to learn more about TAB's process.