Communications in the Workplace...What Did You Say?
Tuesday, February 13th
9 a.m. Pacific / 12 p.m. Eastern
To Hear or Not to Hear? To Say or Not to Say? Now, what is the question?
How can something so natural that we do and have done all of our lives be one of the most complex undertakings we face every day? A single word can have a different meaning for each person that utters it, creating harmony or conflict. How, then, do you give feedback? Inspire your team? Ensure you are understood and not misunderstood? How do our experiences, upbringing, gender, ethnicity and geography, to name a few, affect what we hear? And what we say? Understanding is vital because "The art of communication is the language of leadership." – James Humes
Join us and gain insights on:
Effective communications.
Minimizing conflict and enhancing understanding when communicating.
Giving feedback that is heard and drives accountability.
How our upbringing and experiences shape our communications.
**Note: if you cannot attend the live session on this date/time, you may still register to ensure you receive the recording link via email.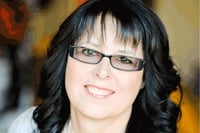 Presented by TAB Member
Melodie Reagan
CEO, i2i Workforce

Melodie is the Owner of i2i Workforce (i2i), an innovative outsourced HR, recruitment, and team development firm serving businesses, nonprofits and government agencies.

She leads from experience, having personally worked with numerous clients, for profit, non-profit and government, to create top performing, 21st century workforces. Prior to launching i2i (previously Auromira Executive Advantage) in 2001, Melodie served as SVP of Global Marketing and Sales Operations and SVP of Transport Services for Level 3 Communications; was a global practice leader & industry analyst with Telechoice; & held marketing and product leadership positions with WilTel, Sprint, & US West.